Monograms & Personalized Gifts
from Dann
Sterling Silver and Gold Plated Engraved Jewelry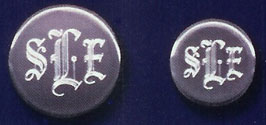 and wonderful Personalized Gifts !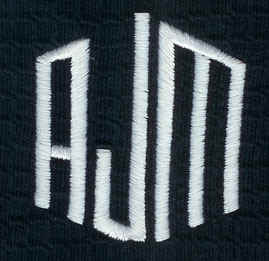 We attempt to ship the NEXT business day........and we ship in a nice gift box. We can handle all your gift giving for you--right from your computer. All engraving is included !
We have an extensive Tuxedo Shirt and French Cuff Shirt Collection to show you for the cuff links and studs........featuring Gitman Shirts, F.A. MacCluer, and featuring Dann Custom Shirt Shop.
THE perfect gift for the Holidays, Graduation, Bar/Bat Mitzvah, Corporate, and Wedding Party. Please note---Items, once personalized, are not returnable. Please see my published article on Personalized Gifts as Keepsakes at the bottom of the page.
Please Note.........
When entering the monogram initials, please enter them in order of First Name, Middle Name, Last Name. In the examples above, this would be "JKB", in which the "B" is the first letter of the Last Name
We look forward to hearing from you !
Dennis & Joan Dann
Please note ! In some cases ....engraving has been blackened to enhance photography in samples shown. Actual engraving will not be black in color.
Engraving is the process of indenting the metal.