Handcrafted Personalized Crocks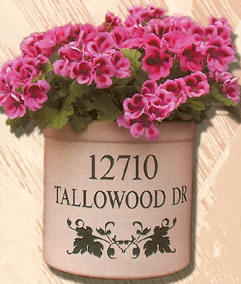 from Dann at Home
Handcrafted 2-Gallon Personalized Pottery !
Handcrafted pottery retains its century old charm and distinctiveness. Due to slight variations in the nature of the clay, no two crocks will be exactly alike in shape, texture, and color. Our crockery is food safe, ovenproof, dishwasher safe, and microwave proof. These decorated crocks complement any porch or patio and are a perfect addition to any kitchen.
Use them anywhere! Plants, magazines, wooden spoons & kitchen utensils, beer & wine bottles, ice bucket, front step
...indoors or out....truly endless !
Makes a wonderful gift..........and we can ship these directly where you need them to go with a note enclosed from you.
Dennis & Joan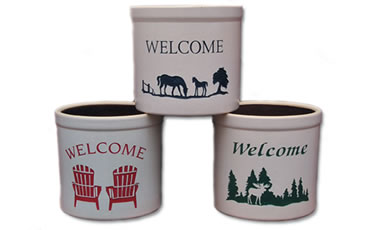 Please allow 2-3 weeks for delivery ! All Crocks are made up to order...just for you....to your specifications and are considered a Special Order.
December 3rd Deadline for guaranteed Christmas Deadline !