Entertaining with Style !
from Dann
Personalized Card Tables, Trays, Ice Buckets
with beautiful Mahogany finish!
Personalized with YOUR name.....Your Home, Ranch, Estate, City Apartment, Vacation home. Great for gifts for someone who has everything !
Terrific for housewarming gifts and Wedding Bridal Shower. Very easy with our "Direct Ship".
Choose from our fiberglass designs set in Natural Hardwoods
with a beautiful Mahogany Finish to
decorate in your own style. See the logo designs at the bottom of the page !
The Mahogany Card Table folds up to tuck away........perfect for Thanksgiving and any event that you need additional seating.......
Poker Parties, Bridge Club Parties, Playing games......extra table for your Bar or for hors doerves for a big party..........its endless !
Here is one of the GREAT aspects of this table...........because it is fiberglass.........damp glasses or napkins do not hurt the table.
Perfect Wedding or Housewarming Gift !
We can add their names !
Each item is individually made
for you....and is a SPECIAL ORDER. We do not accept returns on these items.
Please allow at least 10-15 days for delivery. Christmas Guaranteed orders must be placed by Dec 1st.
Dennis & Joan
Please note ! We are able to offer YOUR custom design for an additional $35. (Club or Company Logo ?)
We also could do a couple of designs if you would like with the Custom fee. As shown here....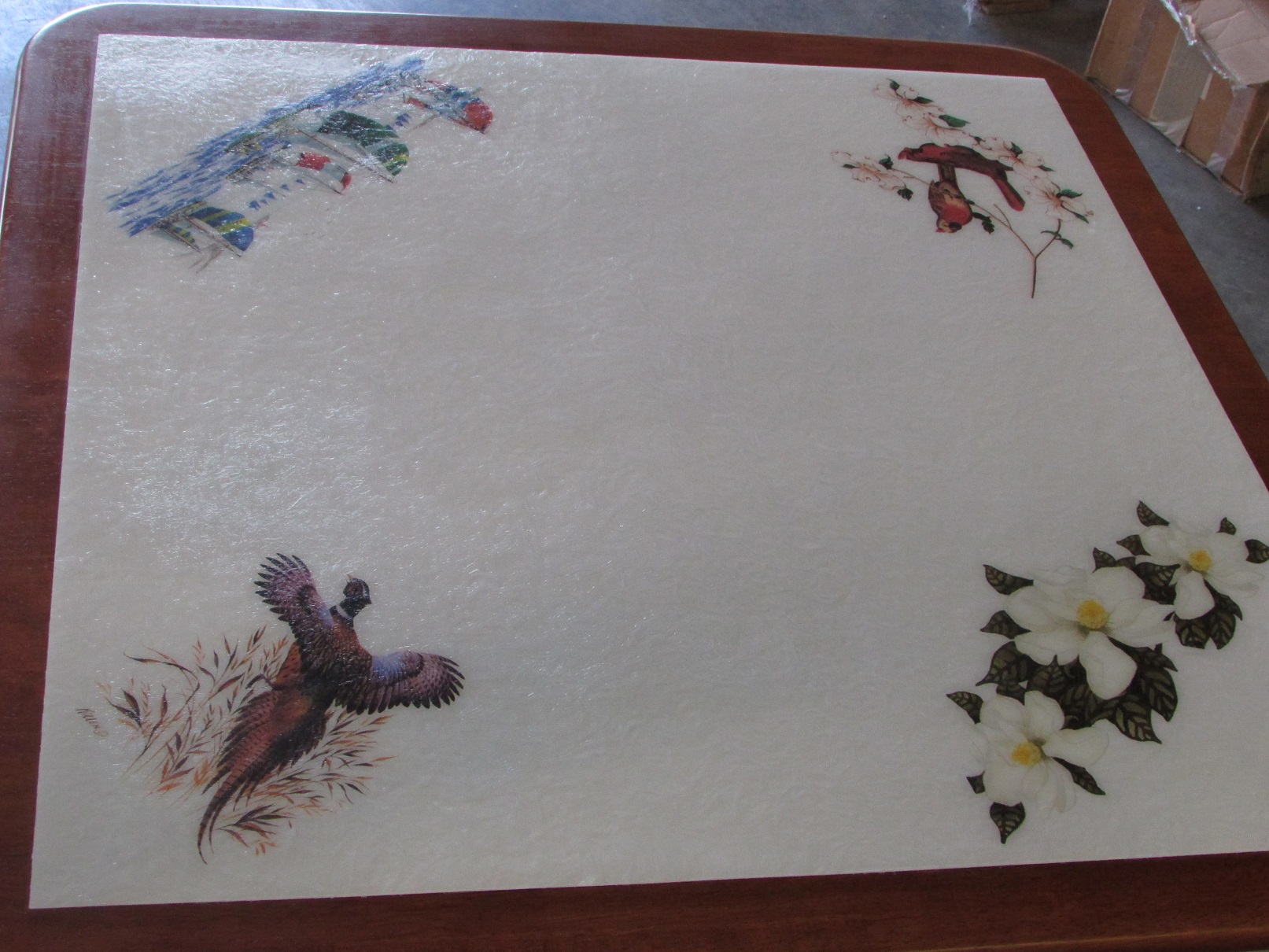 "I received the table today and it exceeded my expectations. It is beautiful and perfect in every way. I wish I could tell you how nice it is. Thank you both, Dennis and Joan.
Richard"