from Dann Men's Clothing

That little holiday to bring a little life and romance to the winter doldrums.
Time to show up with a little something special for the most important people in your life ! One special gift that shows you care.
Great Gifts for the Upscale Well-Dressed Man !
Please order early !
Here are some of our best suggestions.......

Dennis
PS---Please see my published article below !

Solid Viyella Shirts !

Complete Collection

Tartan Shirts, Robes, Sweaters, Madras

Engraved with Your Monogram !

Vineyard Vines

National Football League

Neckties

Super Bowl Fever !

Personalized Library Book Storage

New Colors !

Oprah's Favorite Things!

Personalized !

Ivy League...SEC...Big Ten...etc.etc.

Deep Country Plaid and Tartan Shirts

Rich Brushed Twill

Engraved Sterling Silver Collection from Dann


The Croc Shop from Dann Clothing

Loop Optic Handblown Barware !

Crests of the Famous Golf

Courses of Scotland !




& Walk shorts

Carrot & Gibbs

Custom Bow Ties

(Please order early ! Made up just for you.)

Personalized !

Men's Memo Note Set

1000 Sheets !

Loop Optic Handmade Handblown

order by Jan 27th for Valentines !

Trafalgar Wallets and Gifts

Cedar Closet Accessories

Derby, Horse Racing Fan & Equestrian

Neckties & Bow Ties

1000's of lakes to choose from !

YOUR Lake on Sandstone Coasters

Valentine RED

Embroidered Corduroy Trousers for Winter

Viyella

Have a little fun......

Best Value !

Box of TWELVE Boxers, ASST

New !

Embroidered with your three initials !

Personalized Sleepwear Collection

Personalized Sleepwear Collection

Unusual Gifts.....many personalized !

Pantherella

Many Colors !

Big and Tall

Vintage Reproduction Watch Collection

for Formal Events !

Custom Silk Dinner & Smoking Jackets

Mouthwash Bottle and Dispenser

Sterling Silver

Personalized Money Clips and Key Rings

Gitman

High Quality Natural Marble !

Vintage Cuban Cigar Band Barware

Loop Optic Handblown Barware !

Personalized !

Cocktail Bottles & Dispenser Pumps

The Complete Collection !

Personalized Stationary for Men

Personalized Cedar Clothing Valet

Aromatic Red Cedar

& Smithfield Ham !

Great Gift !

Crests of the Famous Golf

Courses of Scotland !

Loop Optic Handmade Handblown

Our Finest Quality !

Shirts

Long and Short Sleeve

Personalized Barware from Dann

Last call !

Imported from England

New ! St. John Bay Rum Cologne

Popular Travel Size

---just perfect for your Office, Locker, Car, Travels

Toiletry & Shave Kit Bags Collection

Robert Talbott

The 10 Minute Gift Shopping Trip

Peru Unlimited

Striped Pima Cotton Knit Shirts

Personalized Leather Desk Wardrobes

Personalized with your Three Initials

Richard E. Bishop

Since 1932

Loop Optic Handmade Handblown

West Indies

An Island Original

Wonderful selections of patterns.....

Thousands of lakes available !

Personalized

Fine Crystal Barware, Wine Glasses, Decanters

Loop Optic Handmade Handblown

Watches...cufflinks.....Tuxedo Stud Sets.....

Personalized !

for Fine Wines and Liquors

Personalized !

Tartan Plaid Blanket Collection

Personalized

New !

Patch Madras & Patch Seersucker

"Washed, Stoned and Beaten"

from Dann Clothing

Vintage Library Books with Barware

Personalized !

Torino Luggage & Bag Collection

Personalized Traveller Wallet Collection

Personalized with your Three Initials

Personalized !

Golf, Sailing, Holiday, Collegiate, Family themes for the "books"

Finest Quality

Pantherella

Big Fan Alumni Leather Covered Flasks

African Elephant, Ostrich,

Ringmark Lizard, American Alligator

Authentic Reproductions

Great gift for the Military or History Buff !

Leather Double Eyeglass & Sunglass Case

Personalized

Personalized Wooden Cutting Boards

Personalized Walnut Cutting Boards

New styles !

Royall Fragrance Deluxe Gift Set

Six Fragrances !

Handmade & Handblown Loop Optic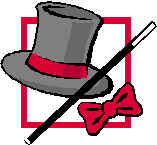 Dann Formal Wear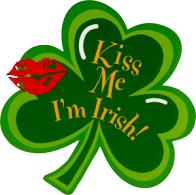 Irish Gifts
from Dann


Romantic Gifts for the Man in your life !
(or----Simple Steps to really make him fall in love with you quickly !)

By Dennis Dann
— Show him how you feel about him. Give him a quality gift that he will treasure for a very long time....maybe forever ! —
Get him to fall in love with you in 5 Easy Steps ! Buy him a quality gift that says you love him. It does not need to be expensive......but wouldn't hurt if it was.

Here are my suggestions..
1. MONOGRAMED Tuxedo Stud Sets and Cuff links.....or Blazer Buttons are a Wonderful
gift!! Not only are these great lifetime gifts but they make him look
like a million bucks.

2. Monogramed Anything.....money clips, special wrist watches, pocket watches, pocket knives, pens.....nothing says "forever" like a monogramed gift ordered BY YOU---FOR HIM...with his initials.

3. Formalwear Accessories. Formal evenings are often the most romantic......elegant formalwear accessories are really a special gift.....special tuxedo vests...cummerbund and bow tie sets come in many wonderful patterns and colors including Burberry Plaid and fun whimsical patterns....tuxedo scarfs...tuxedo shirts....and the new tuxedo neckties are a new accessory that not everyone has.

4. Robes and Pajamas.....well....what can I say ? This is not something that everyone buys for themselves. If they do--most people tend to buy the basic variety. Choose something luxurious for him ! A Classic Viyella Robe in a plaid is also a good choice.

5. Cashmere Sweaters. Sure to be in his closet for a lifetime. Beautiful colors....soft and luxurious. Polo collars work with blazers as do turtlenecks, vests and crew necks so can be dressed up. Black Cardigans for a contemporary look..........lots of other rich colors for that Cary Grant look.
6. Alligator and Crocodile anything........shoes, belts or belt straps, wallets, Braces....are timeless and can either be classic or contemporary depending on the color.
7. Sterling Silver Anything. Engraved is also a great idea here. You remember all those "Diamonds are forever" ads. Well.....Sterling Silver is the male version of that.
8. Anything for his hobby ! If he is a Golfer, a Sailor, a Race Car nut, Hunter, Fisherman.....whatever...........there are some nice gifts which anyone with a passion appreciates. We sell great cocktail tumblers, for instance, with lots of great hobby themes. You could also order them with a personalized Boat name...or Vacation home name on them. In addition to themed gifts, there are clothes. Golfers have some definate ideas about what they want to wear, for instance. Great golf pants to wear on the course is a great idea or a great blazer or sportcoat to wear to dinner (with you !) in the clubhouseOur Kentucky Derby Clothing Collection has clothing and gifts for the avid horse enthusiast.
9. A wonderful, high-quality Leather Jacket, Suede Blazer, or the ultimate........a luxurious Shearling coat. It does not matter if he lives in the middle of New York City and wear a suit to the office..........a wonderful shearling looks terrific over anything. It does invoke images of the Rocky Mountains and John Wayne. A classic design is timeless. He will never let this out of his wardrobe. Rich Chestnut Suede or leather blazers or outerwear are also truly luxurious. Very romantic, as well, coming from you. All well-dressed men need a high-quality Cashmere Dress Top Coat in their life.

Here's the key....choose something that is very high-quality and timeless. Exactly what you would want him to think of when choosing a diamond ring for you.

The compliments from everyone (especially you !) on how well he looks will
follow.

He'll love you for it !
Dennis Dann has been a Men's Retailer for over 40 years. He currently ships
Men's Clothing and Accessories worldwide thru his website at
www.Dann-Online.com with Dann Mens Clothing, Dann Formal Shop, Cuff Link Ink,
The Khakis Shop by Dann, Dann Happy Hour, The Croc Shop from Dann, Dann Cashmere Shop, Elegant Country Baskets from Dann, Dann Studio Gifts, Dann Big & Tall, Personalized Papers from Dann, Great Explorations ! Luggage, Great Explorations ! Travel and
Personalized Gifts from Dann, Engraved Sterling Silver Collection from Dann, The Christmas Shop for Men, Dann Shearling & Leather Shop, The Golf Shop from Dann. He can be reached via his website at
Dann@Dann-Online.com.