Gifts for Men !
from Dann Clothing
Don't know what to give him ?? Our Gift kits say...and do...it all.
High-Quality Tools in Great Presentation Boxes. (You will hear "Wow !") These are also wonderful Bridal/Bachelor Shower gifts......Housewarming gifts....Wedding Gifts.....even Grad gifts. We look forward to sending you some ! We can ship them right where you need them to go with our Direct Ship....(it could take you 5 minutes to take care of your entire gift list !)
Dennis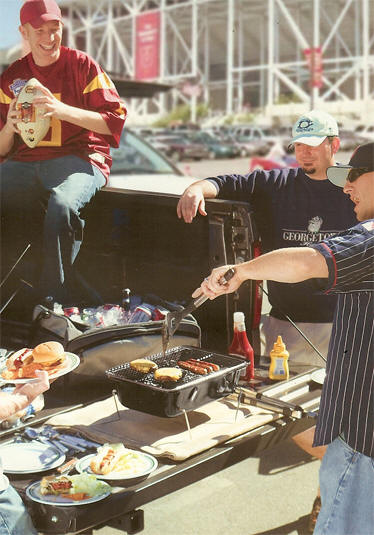 Luxury rosewood handled Barbecue set includes heavy gauge stainless steel spatula, tongs and fork. Elegant wood carrying case.

20.5"w x 7.25"h x 4"d

Compact twenty-piece stainless steel barbeque tool set.

· Includes aluminum storage case.

· Made of stainless steel.

· Case measures 19.5in wide x 11.5in high x 3.25in deep.

Contents of set:.

· One multi-function spatula.

· One three-prong fork.

· One marinating brush.

· Four shish-kabob skewers.

· Eight corn-on-the-cob holders.

· One pair of gripping tongs.

· One barbeque knife.

· One grill cleaning brush.

· Two extra grill cleaning brush heads.

Create a phenomenal barbeque feast ! The5 Piece Barbeque Set features an attractive aluminum carrying case with comfort-grip handle, large eyelets allow you to hang the BBQ tools, faux leather interior and elastic-reinforced hook and loop closures to keep tools secure.

19.75" x 7.5" lx 3.25"

The MUST have for an Elegant Picnic ! Folding !

High Strength Aluminum Alloy Frame......weight limit 800 pounds...canvas protective carrying case

Special order

Open 25"h x 33.25"w x 53.75"d

Closed 14"h x 33.25"w x 4.5"d

Create a phenomenal Tailgate feast !

Ultimate tailgating cooler, incorporating a BBQ Propane grill and 3 piece BBQ tool set into it. The tote features a large, insulated, waterproof removeable cooler compartment, padded handles, shoulder strap, and a reinforced base

20" x 14" x 12"

Removable Ice Chest

Propane Grill (propane not included)

This unique, triangular-shaped tote doubles as a reflective hazard warning sign and contains the essential tools for emergency roadside repair. You will be so happy to have this in your car --should you ever need it.

12.5" x 11.5" x 3.5"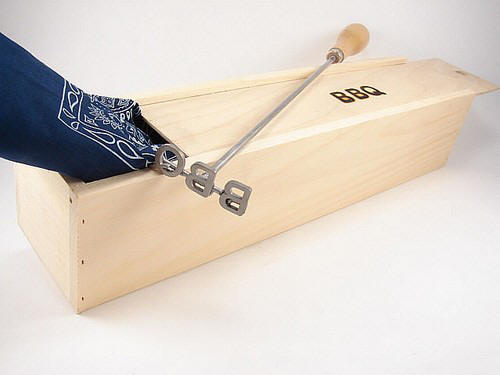 Personalized !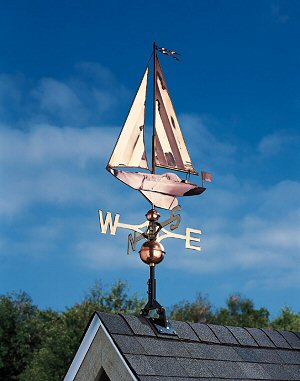 Personalized Wooden Cutting Boards
Personalized Leather Games Collection
Personalized with your Three Initials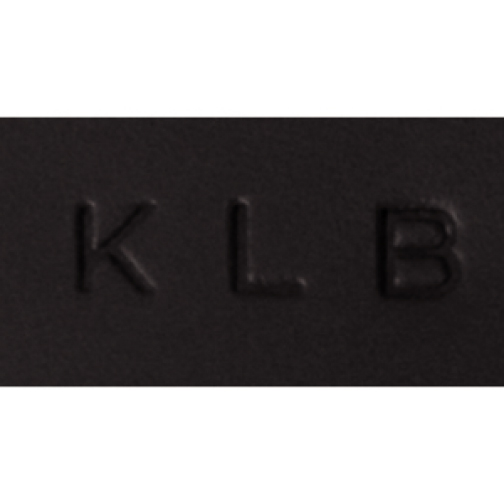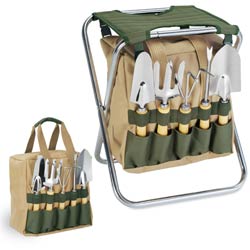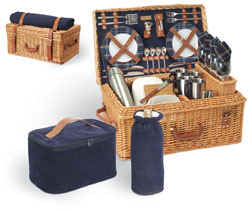 Elegant Country Picnic Baskets from Dann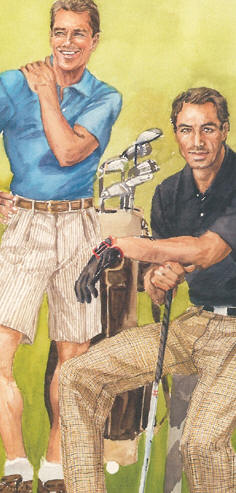 Denim Shirts
Our Favorite Dress Up Denim Shirt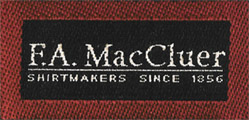 Small-3X !
Could be embroidered with Your logo !

Drop us a line!