Cedar Necktie Racks
from Dann
Trying to stay organized is not always easy !
You have beautiful clothes..great looking furnishings..you want to take good care of them ! If you are an avid Necktie Collector, organization is key.
We sell a great selection (we think) of Robert Talbott, Gitman, and our Cedar racks are great for organizing them.
All racks come fully assembled..........and all made from wonderful aromatic Cedar. If screws are required for mounting--they are included.
We look forward to sending some of these great storage items !
Dennis & Joan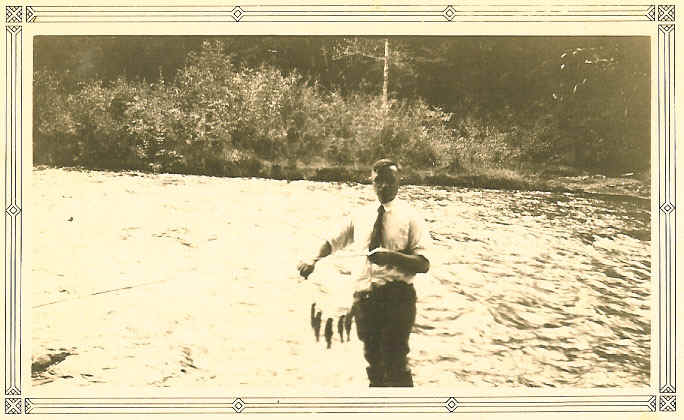 My Grandfather Frank Doyle---fishing in a necktie !
1928