Dann at Home Collection
The World Traveller Barware Collection
Everything shipped in a wonderful gift box reminiscent of the steamer trunks themselves.
All glass sets are sets of 4---each glass a different design.
TWO separate Collections of Old Fashioneds, Decanters, Highballs, Pilsners prints.
And don't forget the coordinating Coffee Mugs.
Dennis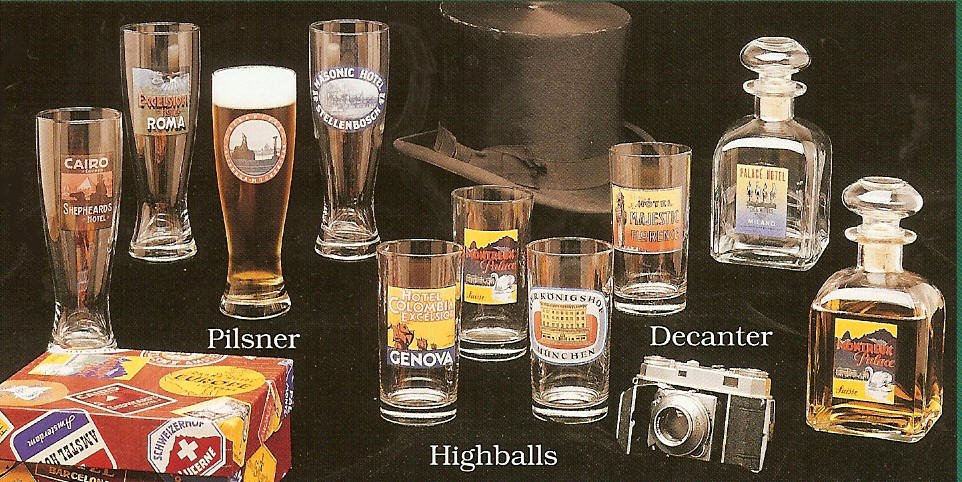 Allow 10 working business days (M-F)! Several Days in-house before shipping. For the West Coast shipping....allow at least 14 days.
Orders can only go expedited once they are ready to ship. Tracking numbers not provided as they ship from a small workroom of the craftsman--not a huge warehouse.
Truly wonderful and well worth the special wait and conditions (in our opinion !). If you have a special deadline....please discuss with us in advance and we will let you know if possible.
Allow extra time for the Holiday Rush ! Order EARLY DECEMBER for best results--Dec 5th or so.