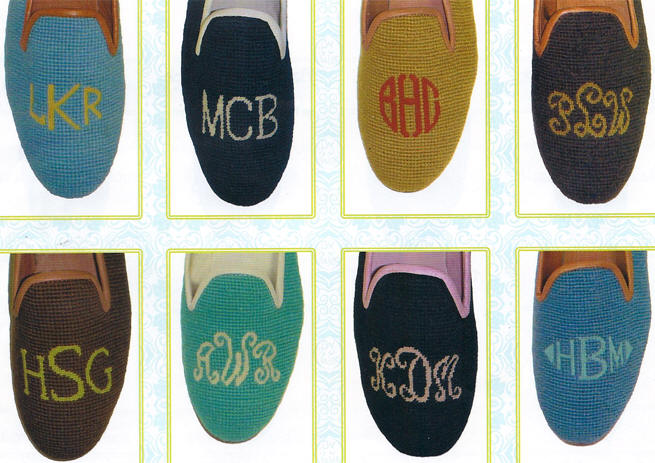 Please note !!!............
CUSTOM SPECIAL ORDER
Please Read !
They are very much of a Custom Special Order. Sizing runs very true to size. They will "give" as they are worn. All are a MEDIUM width only. We STRONGLY recommend these shoes ONLY to those who are already familiar with the fit of these shoes and already own a pair from the regular collection. A pair from the regular collection is not available to ship to you just to try for size. They are made up JUST FOR YOU....non-returnable...non-exchangeable...non-cancellable once the order is placed. We will bill you 50% upfront for the shoes (non-refundable deposit) and the balance when due to ship. Expedited shipping not available. Please----Do not plan on delivery for a certain event or date....it simply is not possible. (Even for the Prince of Wales and the Royal Wedding.)
Approximately 5+ Month Delivery--intended for the truly patient only.
Our computer is showing an accurate representation of the colors but dye lots of any particular yarn or leather can vary slightly. Your computer may show colors a bit differently. These are fashion shoes...each one is a little different and unique. Variations could possibly occur and are considered part of the charm of this wonderful shoe.
(We just want to be sure to get your Custom shoe order correct and we all understand the format ! You will have these shoes forever !) Be sure to read your final account of your choices before you finalize your order. Double-check your dropdowns. We will call to go over final order with you. We must have personalized and special orders placed online for accuracy.
As you can see......they are truly made up just for you....with all of your personal choices of color, etc. They are un-saleable to anyone else.
This is your chance to be a Designer !
6+ Month Delivery !!!
(Or so--will ship as soon as ready. No timeline guarantees. Not a typo.)
Let's Get Started creating your Custom shoes !
No. 1
Choose your background Solid Color....or Pattern...
See Solid Colors at the bottom of this page ! 24 Solid Colors to choose from.

No. 2
Choose your Font...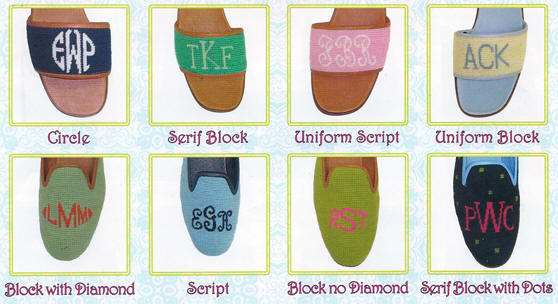 No. 3
Choose your Leather Color...(for trim and insides of shoe)

No. 4
Choose your Lettering Thread Color & number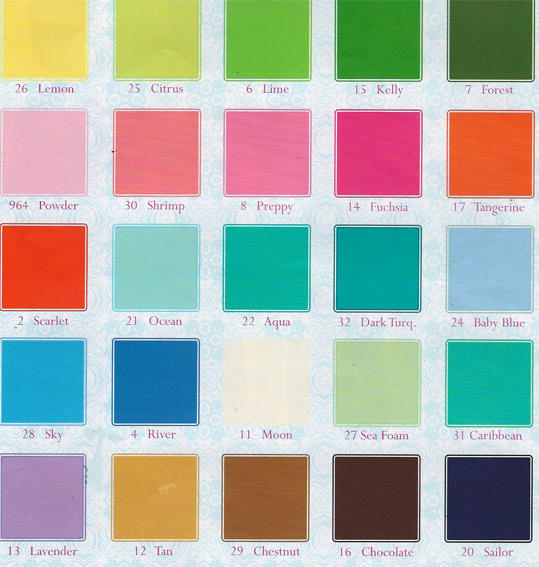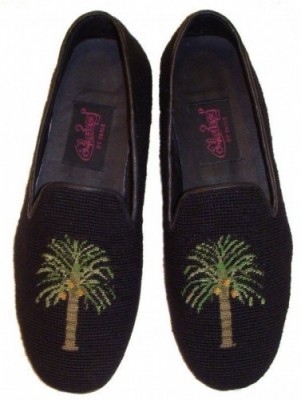 Shown for Style only ! Classic Loafer Slip On Style