Personalized Horse Slate Signs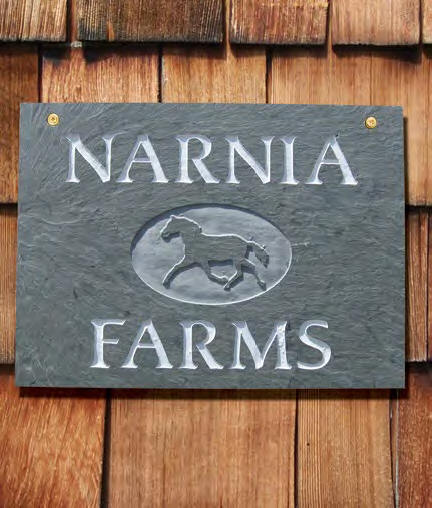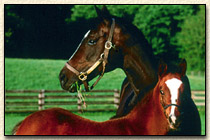 from Dann
Personalized Gifts for Horse Lovers
For your Home, Horse Farm or Ranch
All of our products are handmade and handpainted in the USA, since 1989. We use only genuine slate and stone, no polyresin or plastics of any kind. Our natural stone and slate sign products last for years acquiring a rich patina.
Gift Giving is very easy with our "Direct Ship". Please allow at least 15 business days for delivery.
Dennis & Joan
PS---A word about our signs. They are made from newly quarried slate in the US...hand cut to size...sand carved...and painted with durable enamels. Slate is a natural metamorphic rock...a natural product of the earth. There are features and color variations inherent in the rock........those that enhance the natural beauty and unique character of our signs.
Your sign is a special order....made just for you...to your specifications.