Will Leather Goods
Classic Will Carry-All Tote
from Dann Clothing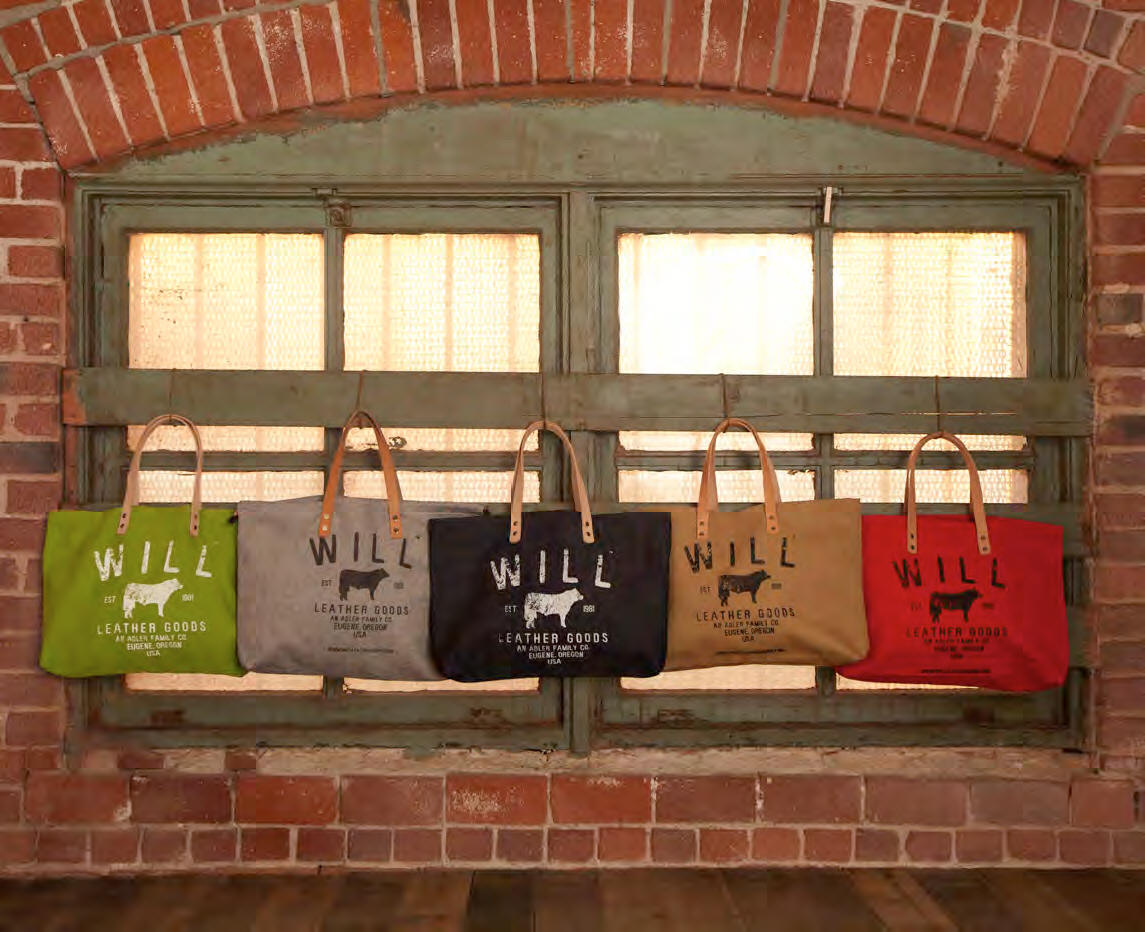 Fabulous fun lightweight tote bag !!
Fold up to put at the bottom of your suitcase. Perfect for travel and bringing home your treasures from afar.
All Will Leather Goods bags are carefully inspected -----and the pieces of fabric or leather skins are carefully selected.
Any differences are considered "part of the charm" of your very unique bag.
We love the casual look of the bags..........but think you can mix them with dressier rich tweed jackets and woolens....rich neckties....and Cashmere sweaters and topcoats just as you would carry them with a leather jacket and blue jeans.
We look forward to sending you some of these great bags !
Start your Collection today !
Don't miss the new BRIGHT colors !!
Dennis & Joan
18 oz cotton canvas
Full Grain natural veg leather trim
Brass Hardware
Double Rivit reinforced handles
TWO sizes !
CLASSIC CARRY ALL
A sack of fuji apples. Swim trunks and a towel. Library books. Yarn. Random flea market
finds. Packages for the post office. Catalogues from the trade show. Sketches. Plans. And
then some. Our Classic Carry All is designed to hold your ever-evolving needs - every
minute of every day. We leave one by the door, one under the desk, and two in the trunků