Robert Talbott
Monogrammed Belt Buckles
from Dann Clothing
For 50 years Robert Talbott has set the high standard in neckwear.....
and now Incredible Monogrammed Belts.........
Engraved by Hand with your Initials !
Timeless Style...Rich Colorations in Alligator. Our high-quality Robert Talbott Sterling Silver Collection is for someone with very discriminating taste...........monogrammed by HAND.....not a machine ! Please allow One month for delivery......more before the Holidays.
Don't miss----------18 Karot Solid Gold
We look forward to hearing from you !
Dennis
Please note.....These are Special Order Custom Buckles and are non-returnable. We cannot be responsible for matching belt straps and buckles purchased elsewhere.
When entering the monogram initials, please enter them in order of First Name, Middle Name, Last Name and we will put them into the proper order.
1 3/16ths Belt Width---fits over a strap with holes. Has a prong system.
Please note....We cannot guarantee fitting buckles with straps purchased elsewhere.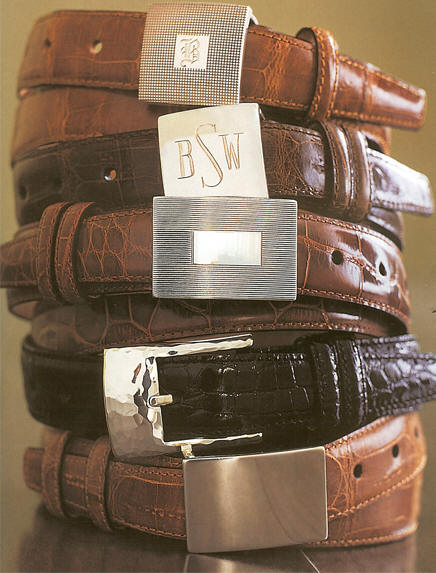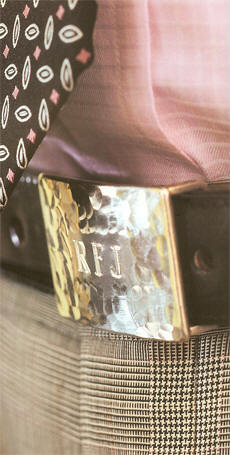 Buckle only !
Buckle only ! Straps shown are not available for purchase.