Wisconsin Cheese !
& Cheese Cutting Boards & Tools
from Dann
100% "real" Wisconsin Cheese made only from the finest ingredients.
Our Cheese Spread is made from large blocks or barrels of aged Wisconsin cheese. The cheese is shredded and blended with our own very special ingredients, then packed into various containers for your eating enjoyment. This is a real product---not to be confused with processed cheese food products. Shipped in nice strong boxes to protect and insulate. Everyone always loves getting those classic crocks....makes a great gift !
There is simply nothing like REAL Wisconsin cheese ! And we have very elegant hardwood cutting boards and stainless steel tools to serve it !
We watch the weather closely........and do not ship when the temp is above 80 degrees F.
Please plan ahead now for Holiday giving ! Its hard to believe but it will be here before you know it. You will need cheese to serve to YOUR guests as well ...so don't forget about ordering some for your own home. We ship Gift Pack items that are a substantial size....this makes a huge difference ! We look forward to sending some to you !
Dennis & Joan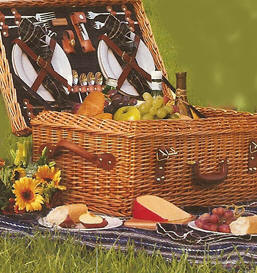 Unfortunately we are sold out of our Cheese !