| | | |
| --- | --- | --- |
| Business | THE INDIANAPOLIS STAR | June 10, 1998 |

CYBER-PROPRIETORS
Couple takes business online to tap Net sales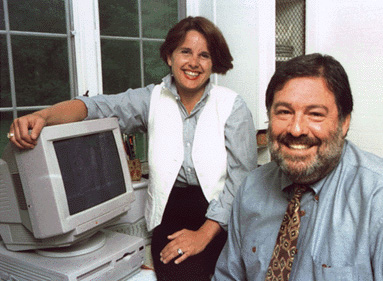 Dennis Dann and his wife, Joan, have been in the retail business since 1972. And in that time, they've had to close a Northside store as consumers' shopping habits changed and business dwindled due to road construction coupled with the "Casual Friday" revolution.. So the couple has found a new way to stay in the industry they love -- go online. They sell men's clothing -- Egyptian cotton shirts, Italian printed ties, trousers, blazers and formal wear -- through Dann-Online, at https://www.dann-online.com
The Danns are among hundreds of businesses jumping into electronic shopping, an area that is expected to net $18 billion in sales in 2001, said Ray Burke, professor of business administration at Indiana University in Bloomington. While that $18 billion is only a small part of the country's total annual retail sales, it's a number that's expected to grow rapidly, retail analysts said.
Businesses recognize they need some kind of Internet presence, Burke said, but few businesses are strictly online. The Danns, who got their Web site running six weeks ago, said they've had the idea for a couple of years. They realized then that using the Internet would become a part of retailing because shopping habits were changing, Joan Dann said. Fewer people are shopping in stores, and more are turning to the Internet for its convenience, she said.
They said other retailers don't offer online purchasing but instead have a Web site that directs prospective patrons to the store. "The small entrepreneur is being pushed out of certain areas of retail. We can't pay the rents," Dennis Dann said. "Where we can compete is the Internet with a broader audience.....a global audience."