Will Leather Goods
LaManta Messenger Bags
from Dann Clothing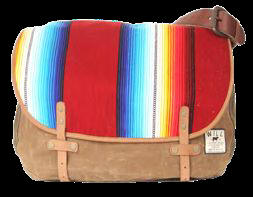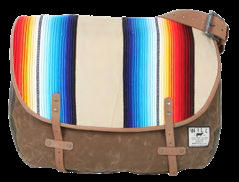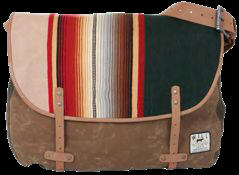 Military Surplus Canvas
Found Vintage Mexican Blankets
Found Vintage Western Belt Straps
Fabulous WILL bags.....made individually using Serape Blankets of Vintage Blankets. Each bag is unique ! Sold only assorted so unable to pick the exact bag.
ONLY FOR THE ADVENTUROUS.
We are unable to send additional photos ahead of time. Each bag is inherently unique. Handloomed with thick cotton yarn. Vintage Western belt straps ---also will vary. Leather trim. Logo patch. Front closures.
19.5" x 16" x 4.5"
All Will Leather Goods bags are carefully inspected -----and the pieces of fabric or leather skins are carefully selected.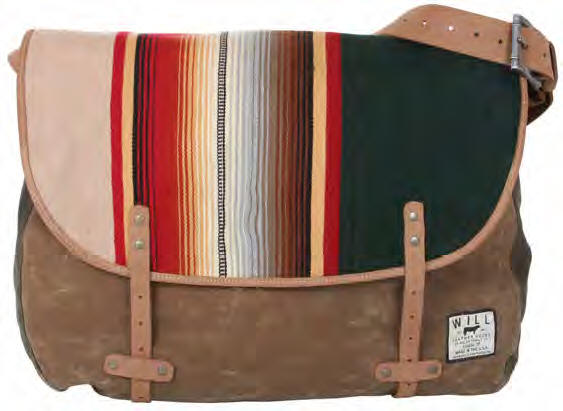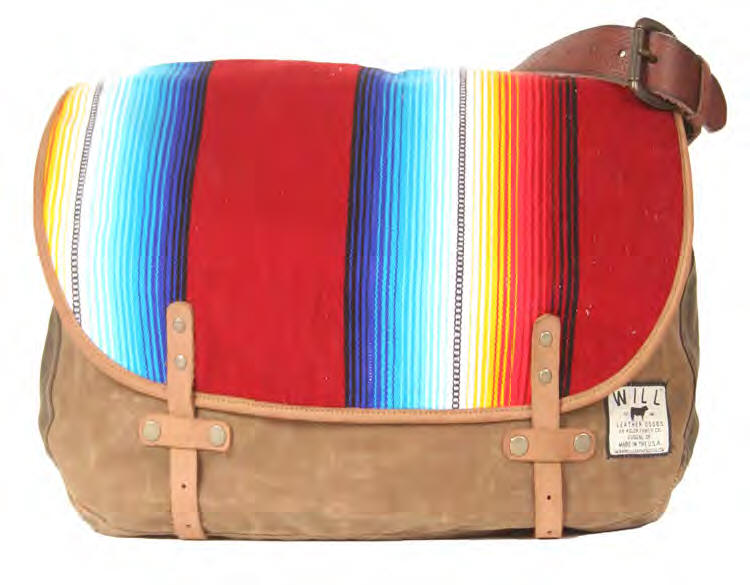 FOUNDTM LA MANTA SERAPE BLANKETS
Traditionally, serape blankets were worn in Central America and Mexico for protection
against harsh desert conditions. Today, the Serape has evolved into a common household
item in Mexican culture, popular for its beautiful color combinations and intricate
weaving. Will Leather Goods works together with small Teotitlán del Valle communities
using fair trade principles and environmentally conscious designs to produce these
Serape Bags — each a vibrant reflection of the Mexican culture.
PS We will monogram your bag for you free of charge.
Your three initials...........in Block Letters..........just as the name reads.....PHS for Patrick H Smith. Please note...once monogrammed your bag then becomes non-returnable as it has been customized just for you.