Will Leather Goods
Chimalli Totes
from Dann Clothing
Fabulous WILL bags.....made individually using Vintage Mexican Blankets. Each bag is unique ! Sold only assorted so unable to pick the exact bag.
ONLY FOR THE ADVENTUROUS.
We are unable to send additional photos ahead of time. Each bag is inherently unique. Hand-loomed with thick cotton yarn. Vintage belt straps ---also will vary. Leather trim. Logo patch. Front closures.
14.75" x 15.25" x 5"
Handmade in the USA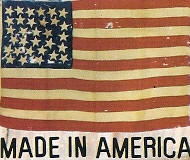 All Will Leather Goods bags are carefully inspected -----and the pieces of fabric or leather skins are carefully selected.