Saturday Evening Post Christmas Ornaments
By Norman Rockwell

from Dann at Home
The much beloved Norman Rockwell and The Saturday Evening Post prints by JC Leyendecker..........now on beautiful Christmas Ornaments......a collection of 10 full sized balls (5 red, 5 gold) shipped in a keepsake gold box. We think these are really wonderful !
Makes a FABULOUS gift .......and we can ship this wherever you need it to go with a note enclosed from you !
Dennis & Joan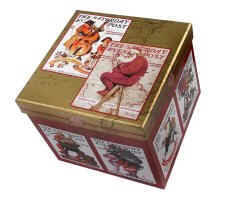 P.S. Merry Christmas !