Golf Club Blazers
from Dann Clothing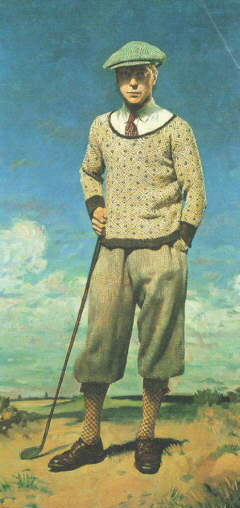 The Golf Blazer Story

The Well-Dress Golfer will enjoy a little fun with his Navy Blazer !

In stock with our gray vintage golfer lining and golfer crested button.....(sold individually).....NO CREST on Jacket

or....

The Embroidered Crest on the Breast Pocket is available for larger quantities (of 5 or more). Your DIGITIZED Club logo (all set to go) for your Club Champion, Board of Directors, Club Manager and Staff...with our gray vintage golfer lining and golfer crested button..........

Or

A Custom Order of 250 Jackets or more....with the Embroidery of your Club on the Breast Crest...Golfer Crested Button.....AND the Special Custom Lining with the Club Crest all thorough out.

Deep Green Blazer also available
Single Breasted Golf Blazers
100% Worsted Wool
Two Button

Navy Blazer

In STOCK

with Antique Golfer Lining

and special Golfer Brass Button

100% Worsted Wool

No Crest on Breast Pocket

Brass Golfer Button,

center vent

Deep Green Blazer also available

Two Button

Your Embroidered Crest on the Breast Pocket is available for larger quantities (of 5 or more). Your DIGITIZED Club logo (all set to go) for your Club Champion, Board of Directors, Club Manager and Staff...with our gray vintage golfer lining and golfer crested button..........

Please note...if you do not have digitized logo all ready to go...set up charges will apply and be added...cost depending on your complexity of your logo.

Navy Blazer

CUSTOM

Orders of 5 Blazers or more !

Your Embroidered Crest on the Breast Pocket

with Antique Golfer Lining

and special Golfer Brass Button

100% Worsted Wool

Brass Golfer Button,

center vent

Deep Green Blazer also available

CUSTOM

YOUR Custom Country Club Lining...with your Club Logo all throughout the lining...

Minimum units ordered is 250 Blazers for your Club**

The Embroidered Crest on the Breast Pocket is included on this Blazer. Your DIGITIZED Club logo (all set to go) for your Club Champion, Board of Directors, Club Manager and Staff....great for a large TOURNAMENT or for all members of your Club !

Please note...if you do not have digitized logo all ready to go...set up charges will apply and be added...cost depending on your complexity of your logo.

Navy Blazer

CUSTOM

YOUR Embroidered Country Club Logo on Lining and Crest with Your Club Logo on the Breast Pocket.

with Antique Golfer Lining

and special Golfer Brass Button

100% Worsted Wool

Brass Golfer Button,

center vent

Deep Green Blazer also available
** Custom Orders are Specially made for you..........with your sizes, involving Custom Club Lining &/or Custom Club Embroidery. They are non-cancellable (once the order is placed), non-returnable, non-exchangeable.
Please note ! RECENT measurements by your local tailor to ensure your proper size is very important ! We produce for you what you order.
To properly care for your Dann Clothing...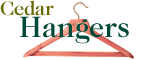 The perfect compliment to your Blazer !..........


Drop us a line!

Care Instructions for your Dann Blazer....