Dann-Online Home

The Derby Day Collection

from Dann Clothing

Clothing for your Derby lifestyle ....

...perfect for all the festivities of Santa Anita......Kentucky Derby.........Keeneland........Saratoga.......Hunt Parties in Bucks County, Virginia and Fairfield County...........Polo Matches.......Horse Shows...Derby Parties...

.....etc. etc. !

<![if !vml]><![endif]>

Classic and Fashion Forward.....Dressy and Casual....Formalwear for Gala parties......we have everything you need.

Whether you are in Millionaire 's Row---or just wish you were.

We also have a great collection of gifts for the "dyed in the wool" Horse lover !

We look forward to hearing from you !

Dennis

Derby Chic

Suits

Classic

Dann Summer Suits

Corbin Year-Round Suit Separates

Suits

Contemporary
Needlepoint Slip-On Shoes for Women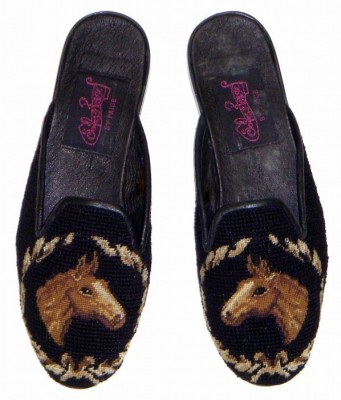 Made by hand ! Each one is different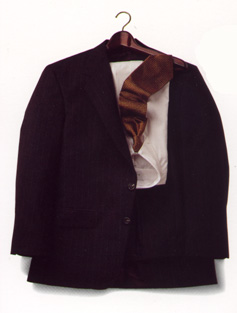 Dann Big & Tall
and certainly please visit...
We were featured on the front page of the Business section in the Indianapolis Star.

Click Here to view the article.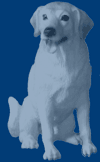 Thanks for stopping by !
Dennis & Joan Dann

The mint julep is a traditional drink of Churchill Downs and the Kentucky Derby. It was introduced at this event nearly a century ago. There is over 80,000 mint juleps served on the 2 day period of the Kentucky Oaks and Kentucky Derby. It is most likely that you will also find this drink at any derby party that you attend. There are many recipes for this drink all being very similar. One traditional recipe is:
2 cups sugar

2 cups water

Sprigs of fresh mint

Crushed ice

Kentucky Bourbon

Silver Julep Cups
Make syrup by boiling sugar and water together for 5 minutes. Cool and place in a covered container with six or eight sprigs of fresh mint, and refrigerate overnight. Make one julep at a time by filling the cup up with crushed ice, adding one tablespoon mint syrup and 2 ounces of Kentucky bourbon. Stir rapidly. Garnish with a sprig of fresh mint.